By:Euronews Albania
01-07-2021 19:21
Around 30 km southwest of Elbasan is the region of Dumre, which is known for the lakes and endless hills with vineyard and olive groves. Something that stands out in this area is Belsh, which has recently seen a boom of tourists.
Euronews Albania's most recent travel show traversing Albania from the north its southernmost point, stopped over in the unique countryside of Belsh and other locations of Central Albania, in order to show viewers and prospect visitors everything this region has to offer in term of tourism.
These tourist attractions are only a short drive from the central Albanian city of Elbasan.
They offer beautiful peaceful landscapes stretched over flat terrain, so don't hesitate to add them to your must-see list in Albania! The Unique Countryside of Belsh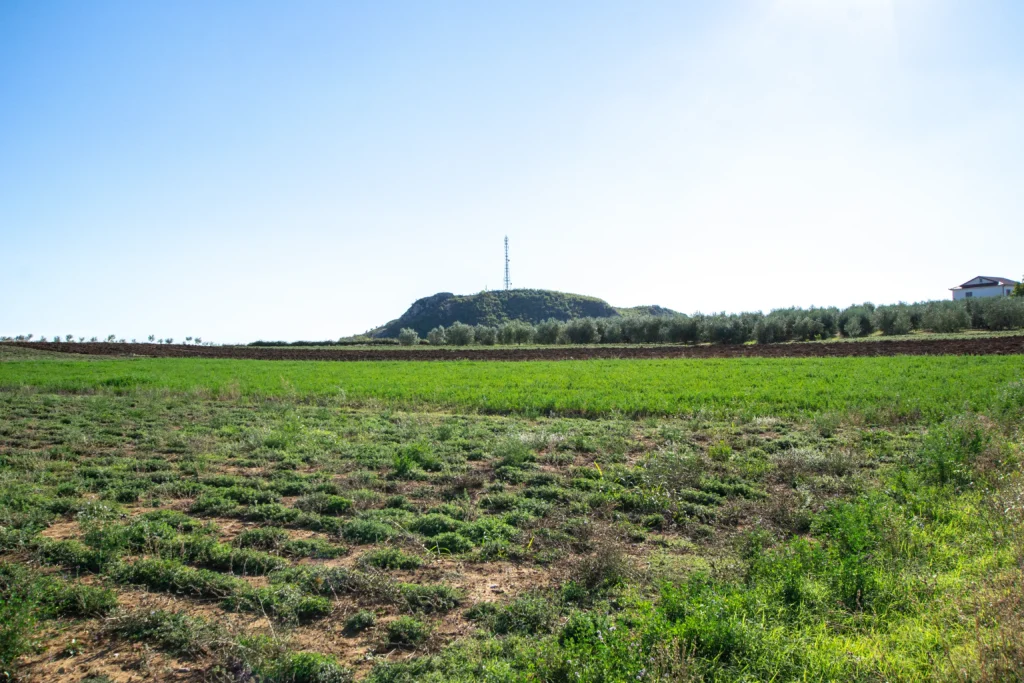 Dumre includes around 40 villages and one of the most developed areas is Belsh, which has urbanized significantly in the past couple of years, reaching well over 13 000 inhabitants. In order to take advantage of this boom, many emigrants have returned back home in order to invest in their places of birth, which together with the new infrastructure have made life in this area thrive.
Belsh offers much more than its lake, the guesthouses and beautiful hotels. Its traditions, folk costumes, songs and dance are typical of Central Albania. Crafts and trade are another tradition in this area, especially metalsmithing.
Osman Farka tells the hosts of 'Travelers' the story behind how he inherited his blacksmith trade generation after generation. Being a member of one of the oldest families in this trade, gives Osman happiness, because his work has given him everything he has, and now his children too are involved in the forging business.
Dumre is also known for its medicinal herbs. Local traditional medical practitioner, Shefqet Hysa, says that he has been able to identify a total of 120 species growing in the surrounding hills.
In the hills of Dumre, one of the most well-known is the hill of Gradishte, because it is from there that you can see a panoramic view of the entire region.
In the 70s, researchers discovered ancient archeological findings here, like the foundations of a castle as well as Illyrian ornaments, clothes and coins.
Karst lakes are another characteristic attraction of Dumre, created as a result of the collapse of caves and land formations, a phenomenon known as karstification. Some of the most famous ones are the Lake of Belsh, Cestije, Seferaj, Merhoje, Perrask and Çerrage. For nature lovers taking a boat ride in one of these lakes is an absolute must!
'Travelers' have explored almost the entire north, whereas until the end of July, they will have seen all the other planned destinations to the southernmost tip of the Albanian coast.