With the arrival of spring, Seferan lake is decked out in a gorgeous carpet of hues. Generated by water lilies blended in yellowish-white blossoms, this lake feels magical.
The lake itself has a beautiful green color that is surrounded by the village of Seferan and a group of trees. In this lake, you can go for a walk-around, sit and relax, or go fishing. There is a bujtina restaurant nearby where they serve local food and canoe trip in the lake. You must have the excellent saffron tea and kulaç (a type of Albanian artisan bread baked with local olive oil) when visiting Seferan.
Seferan village is located inside the Belsh Administrative Unit and the Belsh Municipality. It is 4 kilometers south of Belsh and 64 kilometers from Tirana. There are around 1,200 residents who earn their living mostly via cattle and agriculture. The settlement is situated on a hill surrounded by 5 lakes, which are adorned with yellow and white lilies.
As soon as you arrive, you will see a sign with the name of the hamlet, and modest houses, some new and some ancient, will begin to appear, but you will seldom encounter occupants on the streets. Walk towards the largest lake, through an intriguing pub, to see a statue of Aphrodite, the goddess who has blessed the community.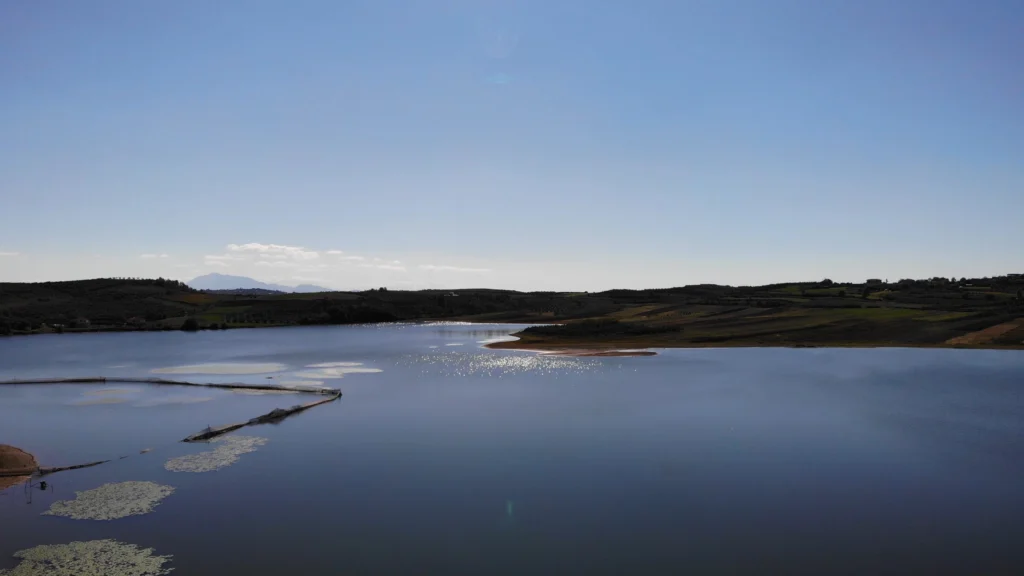 The nearby Gradishta Cliff, often known as Belsh Castle owing to the remains located there, is part of this stunning panorama. The walled city, which has been considered a reasonably developed settlement from the 6th century B.C., belonged to the Parthini Illyrian tribe, a subdivision of the famed Taulanti. The tomb of an Illyrian ruler (Prince of Belsh) discovered here once held 70 gold coins.
Thus, Seferan holds history, culture and nature that can be discovered by visiting this unique destination in Belsh, Albania.