Hiking to Gradishta Mountain.
It is located in the Belsh region. Walking from the center of Belsh to the mountain takes about an hour to get there if you know a driver who can get you there, good! Otherwise, there is no frequent transport that will take you to the mountain. I recommend wearing walking shoes. It can also get muddy when you get to the dirt path.
From a distance, you see this when heading to Belsh by furgon, or walking before heading to the center.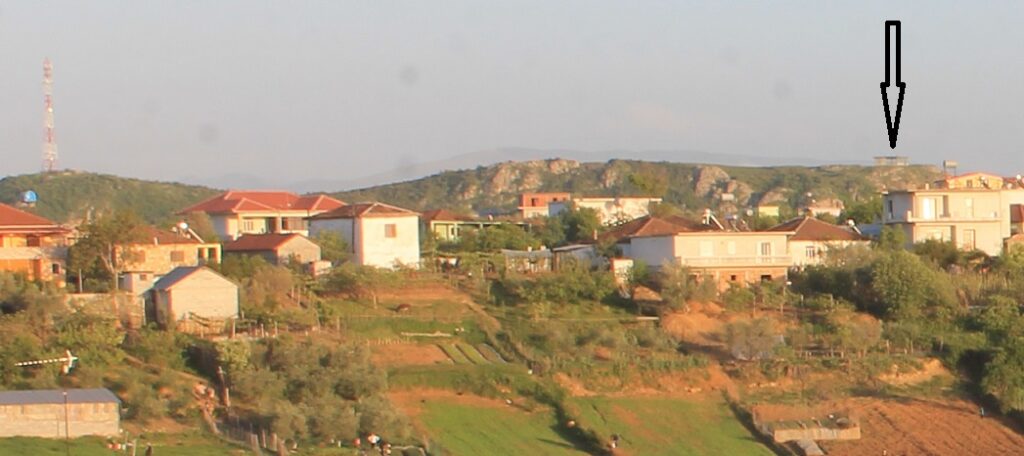 In case you were wondering, what's so special about this mountain? That's where festivals and special events are held. This building isn't functional and there are no toilets. There is a trashed bunker. I've never been inside it because of safety. So let me tell you how to get there…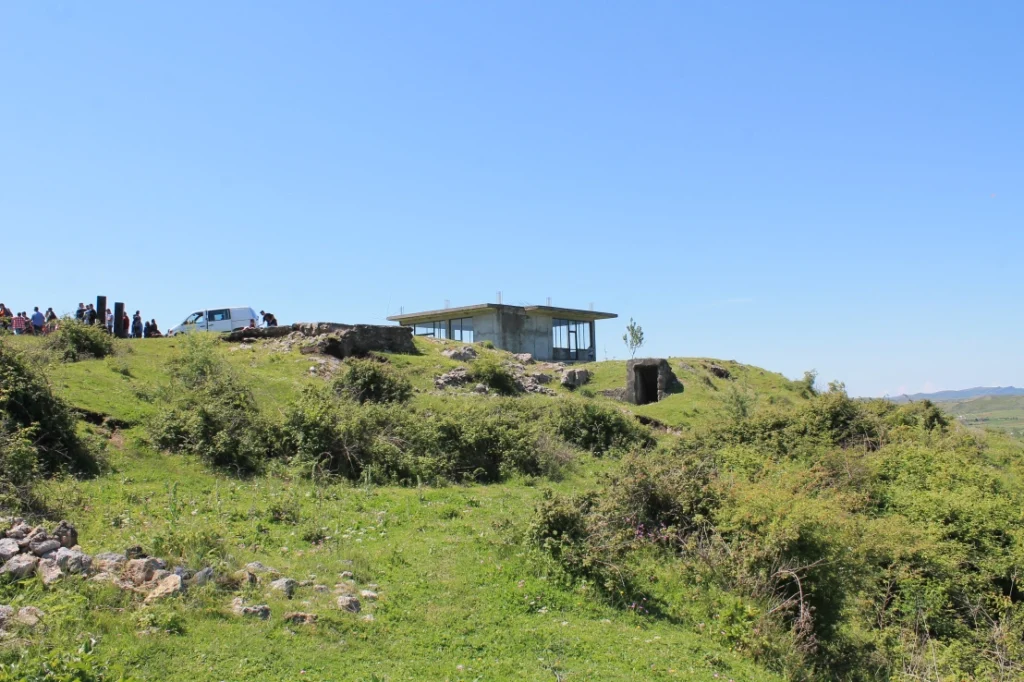 Starting from the center, walk straight towards the end, eventually, the road will curve, but keep walking.
You will be walking to a curved road, keep walking until you hit this spot. Keep walking straight to the road on the left. You will continue walking through the curved road for about 10-15 minutes, depending on how fast you walk.
If you see this on the way, you are on the right track. The green sign that says "Punime" should be on your left side. Keep walking until you see the gas station and the unfinished building.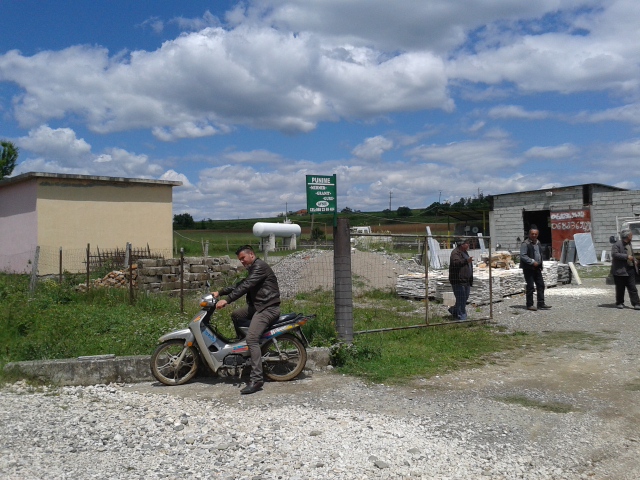 You should be able to find the only gas station there "Malia Oil". From there, start taking the dirt path on the left.
Immediately, take the long dirt path adjacent to the station. There are two dirt pathways, take the right dirt path. You will be on this long dirt path for about 10-15 minutes. Keep walking until you see two wooden poles meet. Slight left to continue walking, you should be facing the mountain.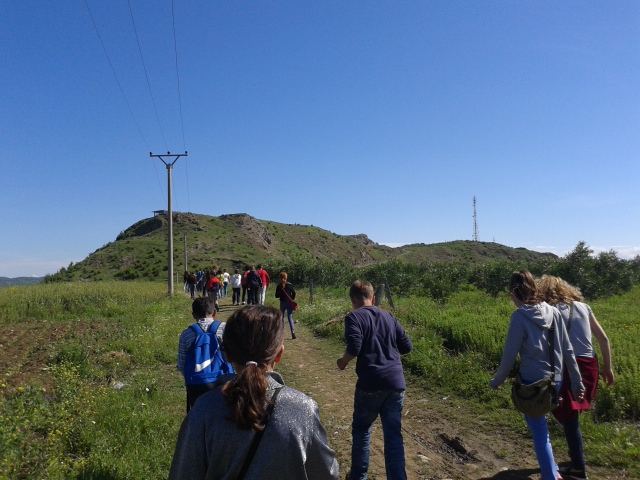 Again, you should be facing the mountain and continue walking. Continue walking until you get to the top.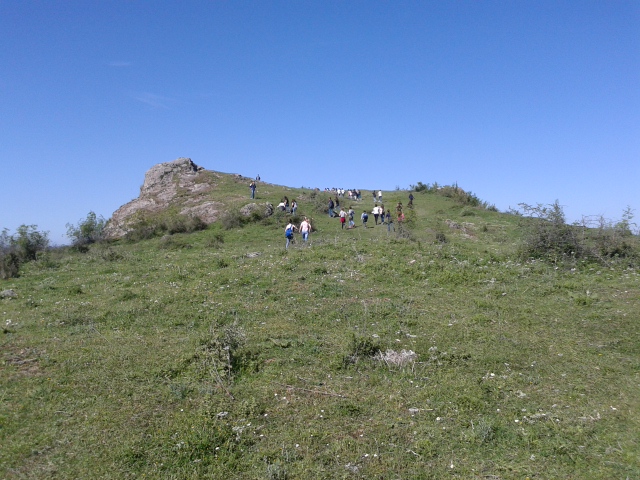 Hiking to Gradishta Mountain ends here. Congrats! You made it to the top.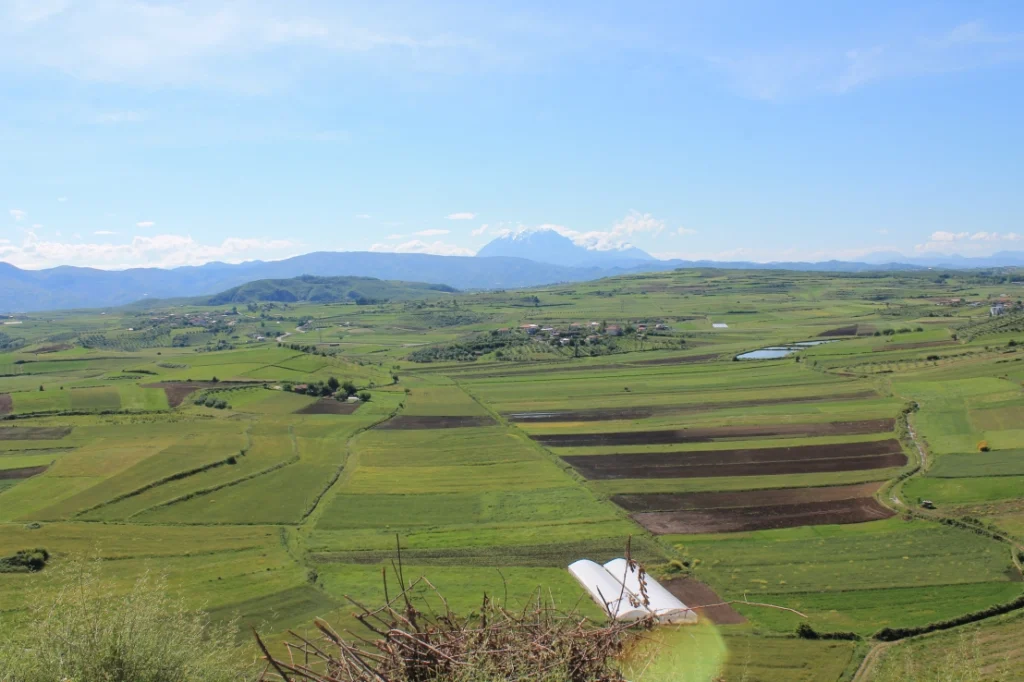 Also, you will get to see the nice panoramic view around the area!